What is the purpose of this guideline/FAQ? This guideline/FAQ is prepared to explain the work process during the Movement Control Order (MCO) from 13 January 2021 until 26 January 2021 that must be adhered to by all UTM community members including safety precautions that need to be carried out at all responsibility centres (PTJ) to contain the spread of COVID-19 in UTM. Do staff need to apply to...
Information, advice and guidance about coronavirus for our University community. 
The University is committed to ensure a safe campus for everyone and it is closely evaluating the impact of the coronavirus (COVID-19) and taking measures following the advice of the Ministry of Health Malaysia. UTM Health Center (PKU) has been providing a crucial support through daily screening for the home surveillance students and staff with symptoms.
Proactive steps are taken where all large gatherings, indoor public events and travelling to the affected areas and high risk countries have been cancelled or postponed. Rest assured that the University is with you in creating a safe and conducive campus, and we will continue to provide important information and decisions as they are made. Please visit this page or follow UTM Community Facebook group to stay informed.
Let's face this challenging situation together. Thank you for your patience, understanding, and support.
Frequently Asked Questions
UTM Learning and Teaching Activities for Semester I 2020/2021
Covid-19 DVCRI
Information, advice, and guideline about work from home for our Department Deputy Vice-Chancellor (Research and Innovation)
Panduan Pengurusan (Majlis Rasmi Sosial) Semasa PKPP
UTM Task Force
Universiti Teknologi Malaysia Special Crisis Task Force To Deal With Covid-19
Prevention and Control of Infectious Diseases (Measures Within The Infected Local Areas) Regulations 2020
Panduan Pengurusan (Majlis Rasmi Sosial) Semasa PKPP
FAQ's Movement Control Order
(Ministry of Higher Education) 
FAQ's Movement Control Order
(Ministry of Higher Education) 
Official guidance from The Malaysia Government
Penangguhan semua aktiviti bulan Mac - April
Kenyataan Media
Penangguhan semua aktiviti di premis masjid, surau dan musolla di seluruh negeri Johor Darul Takzim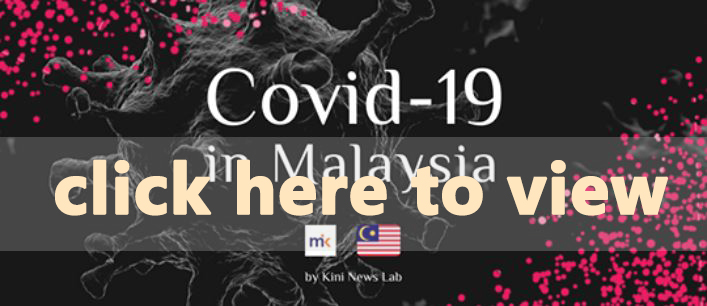 Information from The Ministry of Health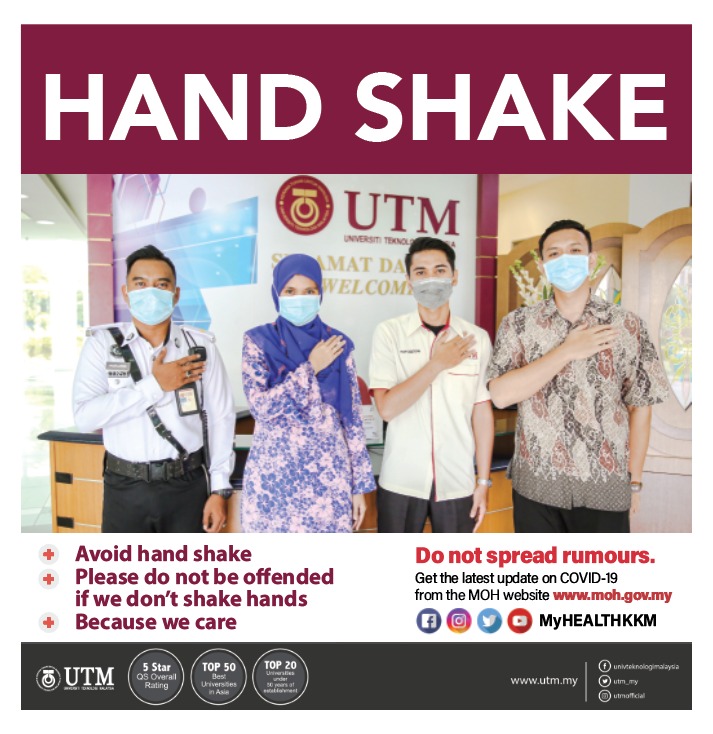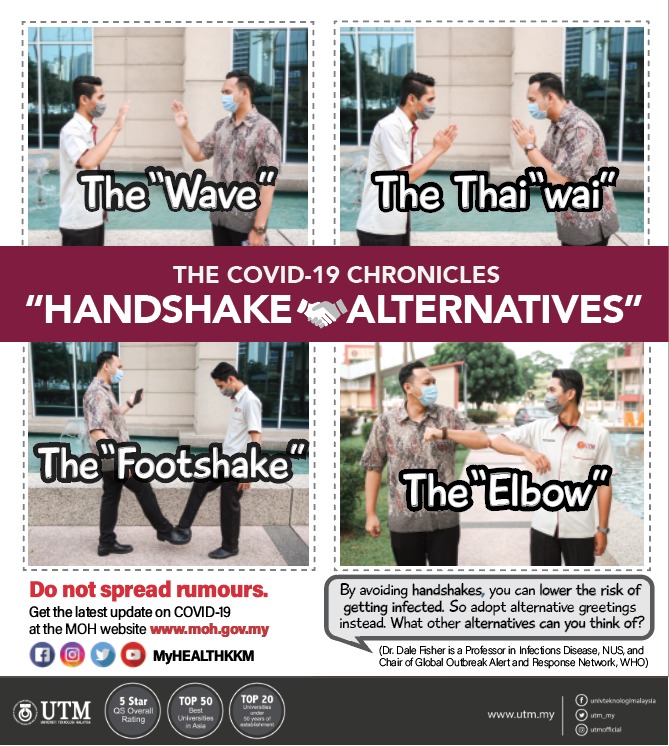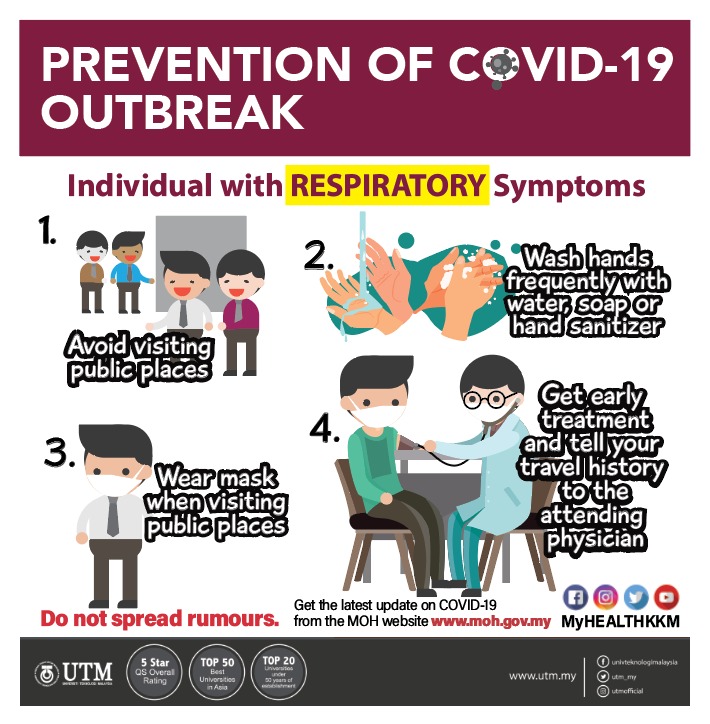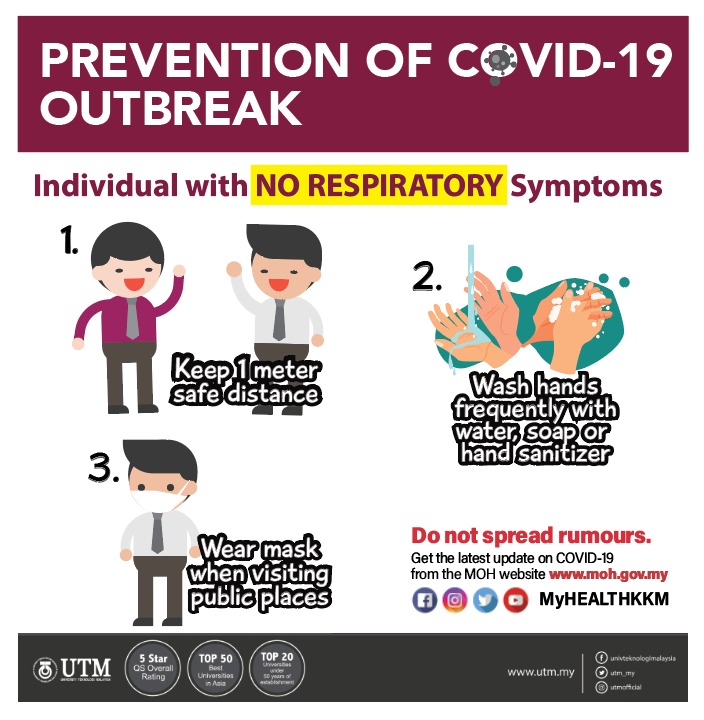 How to protect against novel coronavirus?
Watch this short video to find out more.