Pakistan
Post By ISS - Pakistan | January 8, 2015
Introduction

Pakistan by meaning is "Land of Pure". The country is unique in creation that it established on the name of Islam and to practice islamic principles.
Its complete name is Islamic Republic of Pakistan (Urdu is national language: اسلامی جمہوریۂ پاکستان, islāmī jamhūriya i pākistān), or Pakistan (Urdu: پاکستان, pākistān), is a country located in South Asia. Its strategic location at a crossroads of political and religious ideologies has kept it at the forefront of world events. Its culture and history have been enriched by the countless invaders, traders, and settlers who have been a part of the region's past. The country borders India, Afghanistan, Iran (Persia), China and the Arabian Sea. With around 178 million inhabitants, it is the sixth most populous country, the second most populous Muslim-majority nation. Islamabad is the capital of the country.
The area of Pakistan has a long history of settlement and civilization that includes some of the most ancient cultures. The region was invaded by Mongols, Greeks, Persians, Arabs, and Turks before being invaded by the British Raj in the Eighteenth century. Pakistan became independent on 14 August 1947 as one of two successor states to British India. (The other successor state was the Union of India, which became the Republic of India in 1950.) Following independence, Pakistan has seen repeated military coups, the loss of East Pakistan in 1971, widespread Islamic fundamentalism and significant military and economic growth, with the second-fastest growing economy among the ten most populous countries in the world in 2005 and the twenty-seventh largest economy in terms of purchasing power parity. Pakistan has the seventh largest armed forces in the world and is one of eight declared nuclear weapons states.
Pakistan is a democratic parliamentary federal republic with Islam as the state religion.
History
It came into existence on 14th August 1947 (independence day). Some of the earliest ancient human civilisations in South Asia originated from areas encompassing present-day Pakistan. The earliest known inhabitants in the region were Soanian during the Lower Paleolithic, of whom stone tools have been found in the Soan Valley of Punjab. The Indus region, which covers most of Pakistan, was the site of several successive ancient cultures including the Neolithic Mehrgarh and the Bronze Age Indus Valley Civilisation (2800–1800 BCE) at Harappa andMohenjo-Daro. The Vedic Civilization (1500–500 BCE), characterised by Indo-Aryan culture, laid the foundations of Hinduism, which would become well established in the region. Multan was an important Hindu pilgrimage centre. The Vedic civilisation flourished in the ancient Gandhāran city of Takṣaśilā, now Taxila in Punjab. Successive ancient empires and kingdoms ruled the region: the Persian Achaemenid Empire around 519 BCE, Alexander the Great's empire in 326 BCE and the Maurya Empire founded by Chandragupta Maurya and extended by Ashoka the Great until 185 BCE. The Indo-Greek Kingdom founded by Demetrius of Bactria (180–165 BCE) included Gandhara and Punjab and reached its greatest extent under Menander (165–150 BCE), prospering the Greco-Buddhist culture in the region. Taxila had one of the earliest universities and centres of higher education in the world.
Geographical Information
Pakistan covers an area of 796,095 km2 (307,374 sq mi), approximately equal to the combined land areas of France and the United Kingdom. It is the 36th largest nation by total area, although this ranking varies depending on how the disputed territory of Kashmir is counted. Pakistan has a 1,046 km (650 mi) coastline along the Arabian Sea and the Gulf of Oman in the south and land borders of 6,774 km (4,209 mi) in total: 2,430 km (1,510 mi) with Afghanistan, 523 km (325 mi) with China, 2,912 km (1,809 mi) with India and 909 km (565 mi) with Iran. It shares a marine border with Oman, and is separated from Tajikistan by the cold, narrow Wakhan Corridor. Pakistan occupies a geopolitically important location at the crossroads of South Asia, the Middle East and Central Asia.
Geologically, Pakistan overlaps the Indian tectonic plate in its Sindh and Punjab provinces; Balochistan and most of Khyber Pakhtunkhwa are within the Eurasian plate, mainly on the Iranian plateau. Gilgit–Baltistan and Azad Kashmir lie along the edge of the Indian plate and hence are prone to violent earthquakes. Ranging from the coastal areas of the south to the glaciated mountains of the north, Pakistan's landscapes vary from plains to deserts, forests, hills and plateaus .
Pakistan is divided into three major geographic areas: the northern highlands, the Indus River plain and the Balochistan Plateau. The northern highlands contain the Karakoram, Hindu Kush and Pamir mountain ranges, which contain some of the world's highest peaks, including five of the fourteen eight-thousanders (mountain peaks over 8,000 metres or 26,250 feet), which attract adventurers and mountaineers from all over the world, notably K2 (8,611 m or 28,251 ft) and Nanga Parbat(8,126 m or 26,660 ft).
Places to Visit
The north part of Pakistan has many old fortresses, ancient architecture and the Hunza and Chitral valley, home to small pre-Islamic Animist Kalash community claiming descent from Alexander the Great. Other attractions include the Khyber Pakhtunkhwa province, Punjab province. Pakistan's cultural capital, with many examples of Mughal architecture such as Badshahi Masjid, Shalimar Gardens, Tomb of Jahangir and the Lahore Fort. Before the Global economic crisis Pakistan received more than 500,000 tourists annually.However, this number has now come down to near zero figures since 2008 due to instability in the country and many countries declaring Pakistan as unsafe and dangerous to visit.
The Guardian released what it described as "The top five tourist sites in Pakistan" in order to help the country's tourism industry. The five sites included Taxila, Lahore, The Karakoram Highway, Karimabad and Lake Saiful Muluk.
Science and Technology
Pakistan is active in physics and mathematics research. Every year, scientists from around the world are invited by the Pakistan Academy of Sciences and the Pakistan Government to participate in the International Nathiagali Summer College on Physics. Pakistan hosted an international seminar on Physics in Developing Countries for International Year of Physics 2005. Pakistani theoretical physicist Abdus Salam won a Nobel Prize in Physics.
In medicine, Salimuzzaman Siddiqui was the first Pakistani scientist to bring the therapeutic constituents of the Neem tree to the attention of natural products chemists. Pakistani neurosurgeon Ayub Ommaya invented the Ommaya reservoir, a system for treatment of brain tumours and other brain conditions.
Pakistan has an active space program led by its space research agency, SUPARCO. Polish-Pakistani aerospace engineer W. J. M. Turowicz developed and supervised the launch of the Rehbar-I rocket from Pakistani soil, making Pakistan the first South Asian country to launch a rocket into space. Pakistan launched its first satellite, Badr-I, from China in 1990, becoming the first Muslim country and second South Asian country to put a satellite into space. In 1998, Pakistan became the seventh country in the world to successfully develop its own nuclear weapons.
Pakistan is one of a small number of countries that have an active research presence in Antarctica. The Pakistan Antarctic Programme was established in 1991.
Cities

Islamabad is the capital and 9th populated city.
Culture
Ideologically, Pakistan is an Islamic State.
Pakistan's very foundation centers around Islam, and Pakistani culture is primarily based on the Islamic way of life.
All other cultural aspects are inspired by Islam. Pakistani culture is highlighted by its grandeur, simplicity, firm convictions and noble deeds and ideas.
Here are 11 key traits of Pakistani culture.
1. Religious Uniformity
Pakistan came into existence to provide its people a system of life based on Islam. The people, in spite of some language differences, customs and traditions commonly follow one religion. Islam is practiced by all Pakistanis.
2. Language

A number of languages are spoken in Pakistan. Some of them are Punjabi, Sindhi, Pushto and Baluchi. But Urdu is spoken and understand in all parts of Pakistan. Being the official language, it is the media of communication between all regions of Pakistan.
3. Literature and Poetry
Literature is an important aspects of our cultural life. Most of our poets reflect Islamic code and deliver the message of love and brotherhood. Similarity of thought among poets and writers of all regions is an important factor of our cultural life.
Sufi poets occupy an honored place. Sufis like Lal Shahbaz, Data Ganj Baksh, Shah Abdul Lateef, Sachal Sarmast, Hazrat Sultan Bahu and Waris Shah rendered meritorious services for the spread of Islam in the subcontinent.
4. Dress and Diet
Dress is an important manifestation of culture. Regional dresses of Pakistan have under gone changes due to local traditions, economic conditions, and wealth. But in all provinces people generally wear the traditional dress by Salwar Kameez.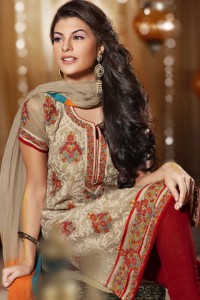 The food we consume and social etiquette confirms strictly with Islamic principles.
5. Mixed Culture
Pakistani culture is a mixed culture although majority of people are Muslims by birth and faith. However there is great influence of Hindu and British culture on present Pakistani society.
6. Arts and Architecture
The iconoclasm of Islam has given a characteristic form and pattern in the use of elegant designs, based on geometric figures and floral forms borrowed from nature. The Shah Jahan Mosque, Shalimar Garden, Badshahi Mosque, Shahi Qila and many such graceful buildings are a living proof of the splendid Mughal architecture.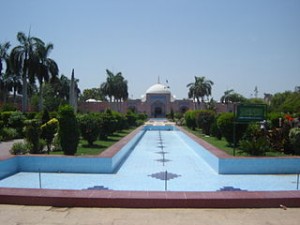 7. Handicrafts
Embroidery, leather works, glazed pottery, wood work, carpet making, metal crafts, and ivory are the essential parts of our culture. Pakistani craftsmen are considered the best in their craftsmanship. They are known for the high quality works which is very popular in foreign countries.
8. Sports
Games like wrestling, hockey, cricket, football, squash etc are popular in every part of our country. These games reflect our cultural identity.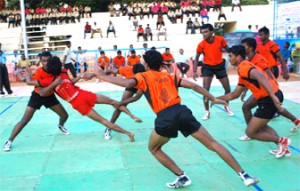 9. Food
Pakistanis generally eat three meals a day: breakfast, lunch, and dinner. During the evening, many families have tea without sugar which goes along with baked/fried snacks from a local bakery (or prepared at home). During the Islamic holy month of Ramadan, the eating patterns change to: sehri and iftar. It is considered proper to eat only with the right hand as per Islamic tradition (also a tradition in many other Asian cultures). Many Pakistani families, particularly when guests are too many to fit at a table, eat sitting at a cloth known as Dastarkhān, which is spread out on the floor. In Pakistan, many street eateries serve food on a takht, in a style similar to Iran & Afghanistan. A takht is a raised platform on which people eat their food sitting cross-legged, after taking their shoes off. Most Pakistanis used to eat on a takht. Pakistanis often eat with their hands, scooping up solid food along with sauce with a piece of the baked bread, naan, or rice.
BreakFast
A typical Pakistani breakfast, locally called nāshtā (ناشتہ), consists of eggs (boiled/scrambled/fried/omelette), a slice of loaf bread or roti, parathas, sheermal with tea or lassi, kulcha with chole, qeema (minced meat), fresh seasonal fruits (mangoes, apples, melons,bananas, etc.), milk, honey, butter, jam, shami kebab, and/or nuts. Sometimes breakfast includes baked goods like bakarkhani and rusks. During holidays and weekends, halwa poori and chickpeas are sometimes eaten. In Punjab, sarson ka saag (mustard leaves) and maakai ki roti (cornbread) is a local favourite. Punjabi people also enjoy khatchauri, a savory pastry filled with cheese. Pakistan is quite atypical in the sense that meat dishes are eaten as breakfast especially on holidays. A traditional Sunday breakfast might be Siri-Payay (the head and feet of lamb or cow) or Nihari (a dish which is cooked overnight to get the meat extremely tender. The name "Nihari" comes from the Persian word "Nihar" meaning "Day" or "Day break".). Many people used to take "Bong" (Shank curry) in their Sunday brunch.
Lunch
A typical Pakistani lunch consists of meat curry or rotis along with rice. Daal chawal is among the most commonly taken dishes at lunch. Breads such as roti or naan are usually served for dinner but have become common during the day so that rice may be served for dinner. Popular lunch dishes may include aloo gosht (meat and potato curry) or any vegetable with mutton. Chicken dishes like chicken karahi are also popular. Alternatively, roadside food stalls often sell just lentils and tandoori roti, or masala stews with chapatis. People who live near the main rivers also eat fish for lunch, which is sometimes cooked in the tandoori style.
Dinner
Dinner is considered the main meal of the day as the whole family gathers for the occasion. Food which requires more preparation and which is more savoury (such as nihaari, pulao, kofte, kebabs, qeema, korma) are prepared. Lentils are also a dinnertime staple. These are served with roti or naan along with yogurt, pickle and salad. The dinner may sometimes be followed by fresh fruit, or on festive occasions, traditional desserts like kheer, gulab jamun, shahi tukray, gajraila, qulfi or ras malai.
Snacks
Pakistani snacks comprise food items in Pakistan that are quick to prepare, spicy, usually fried, and eaten in the evening or morning with tea or with any one of the meals as a side-dish. A given snack may be part of a local culture, and its preparation and/or popularity can vary from place to place. These snacks are often prepared and sold by hawkers on footpaths, railway stations and other such places, although they may also be served at restaurants. Some typical snacks are dahi bhala, chaat, chana masala, pakora, and papar. Others include katchauri, pakoras—either neem pakoras or besan (chickpea) pakoras, gol gappay, samosas—vegetable or beef, bhail puri or daal seu, panipuri, and egg rolls. Nuts, such as pistachios and pine nuts, are also often eaten at home.
In Pakistan, main courses are usually served with wheat bread (either roti or naan), or rice. Salad is generally taken as a side dish with the main course, rather than as an appetizer before hand. Assorted fresh fruit or sometimes desserts are consumed at the end of a meal. Meat plays a much more dominant role in Pakistani food, compared to other South Asian cuisines. According to a 2003 report, an average Pakistani consumed three times more meat than an average Indian. Of all the meats, the most popular are goat, mutton, beef and chicken, which are particularly sought after as the meats of choice for kebab dishes or the classic beef shank dish nihari. Seafood is generally not consumed in large amounts, though it is very popular in the coastal areas of Sindh and the Makran coast of Balochistan.
Curries, with or without meat, combined with local vegetables such as bitter gourd, cauliflower, eggplant, okra, cabbage, potatoes, rutabaga, saag, and chili peppers are most common and cooked for everyday consumption. A typical example is aloo gosht or literally "potatoes and meat", a homestyle recipe consisting of a spiced meat and potato stew, and is ubiquitously prepared in many households. Korma is a classic dish of Mughlai origin made of either chicken or mutton, typically eaten with naan or other bread, and is very popular in Pakistan.
10. Festivals
National Festivals
Some national events are also observed and celebrated around the country on various days of national importance such as:
Independence Day
Pakistan Day
Defence Day
Air Force Day
Iqbal Day
Quaid-e-Azam Day
Cultural Ceremonies
Lok Virsa Mela
Horse & Cattle Show
Basant or Jashn-e-Baharaan
Kalash Festivals
Polo Festival at Shandur
Norouz Festival
Silk Route Festival
Sibi Mela
Mela Chiraghan/Mela Shalamar
Chand Raat
Marriage Ceremonies
Urs
Sindh Festival